Brazil revises import documentation
---
---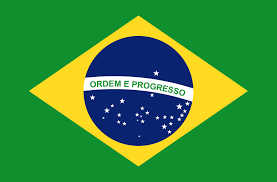 The import documentation for Brazil has been reviewed and adapted accordingly. The following changes have been made:
Import Licensing - The tariff codes assigned to the document entitled Automatic Import Licence (i.e. the classification of goods to which said document pertains) have been updated in accordance with the official list recently published by the Department for Foreign Trade Operations (DECEX) of the Secretariat of Foreign Trade (SECEX) under the Ministry of Industry, Foreign Trade and Services. Please see the mentioned document and the chapter on Import Licensing in this overview for further details of this measure.
Beverages - The document entitled Registration of Importers of Beverages has been updated in regard to procedural details, i.e. the documents to be enclosed. Please turn to said document and the section on Foodstuffs further below for additional details.
Higher Risk Medical Products- In accordance with Resolution RDC No. 183/2017, the document entitled Certificate of Good Manufacturing Practice for Higher Risk Medical Products has been updated, in particular the documents to be enclosed. For further details, please refer to the quoted document and the paragraph on Medicines and Medical Products in this overview.