Bulk of waste generated in Malaysia comes from food — Minister
---
---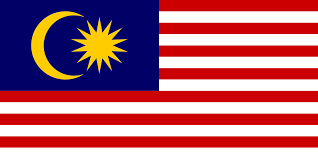 Food waste accounts for 32 per cent of total production of waste in Malaysia – making it the largest contributor among other sources. Plastics are the second largest contributor, at 19.9 per cent of total waste produced.
In this regard, Natural Resources and Environment Minister Datuk Seri Dr Wan Junaidi Tuanku Jaafar calls upon everyone to become a part of the environmental solution – starting with changing their daily behaviours in order to conserve and protect the environment. "People on all levels of society must reduce the use of plastic bags and replace them with recycled bags, or biodegradable plastic or even paper bags," he said in a press statement issued in conjunction with the Earth Day celebration yesterday.
Earth Day, which falls on April 22 every year, is meant to appreciate the environment and also to raise awareness of global environmental issues and activism.
Themed 'End Plastic Pollution', this year's event is dedicated to providing the information and inspiration needed to fundamentally change human attitude and behaviour regarding plastics.
According to Wan Junaidi, plastic residues contain hazardous chemicals and plastic waste generated in the land that is not properly managed, will drift to the sea – degrading the quality of the marine environment, damaging the landscape and causing harm to humans, plants, aquatic life and also wildlife.
CONTINUE ON www.theborneopost.com