Thailand Focus: foodstuffs, Certificate of Analysis, the classification of medical devices
---
---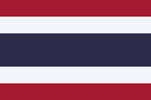 Foodstuffs

The importation of foodstuffs is regulated by the Food and Drug Administration (FDA) under the Ministry of Public Health. The import requirements depend on whether the products are categorised as specially controlled, standardised or other foodstuffs. It is advisable to contact the FDA for the classification of the products in question.
Classification of Medical Devices

The classification of medical devices, i.e. the tariff codes of the Harmonized System (HS) for which the measures depicted in the corresponding documents entitled Import Licence for Medical Devices as well as Notification of Specification of Medical Devices apply, has been adjusted in accordance with the most recent official list of medical devices prepared jointly by the World Customs Organization (WCO) and the World Health Organization (WHO).
CONTINUE READING ON: madb.europa.eu