Senator Capito Highlights PFAS Liability and Clear Risk Communication in Water and Wastewater Issues | Videos
---
---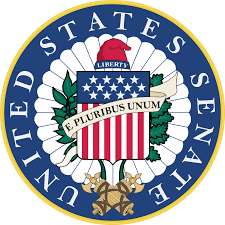 U.S. Senator Shelley Moore Capito (R-W.Va.), Ranking Member of the Senate Environment and Public Works (EPW) Committee, delivered significant insights during a full committee hearing today on the implementation of the Drinking Water and Wastewater Infrastructure Act, a key component of the Infrastructure Investment and Jobs Act. Key Highlights:
1. Liability Protections for PFAS Passive Receivers: Senator Capito emphasized the need for liability protections for passive receivers of PFAS (Per- and Polyfluoroalkyl Substances), stating that CERCLA liability poses a significant risk for entities that did not create the contamination but must deal with it in their water systems due to state or federal regulations. This issue particularly affects water and wastewater utilities that play an essential role in receiving and filtering PFAS. Senator Capito also highlighted the challenges of transporting and disposing of used granulated carbon filters.
2. Importance of Clear Risk Communication: Senator Capito underscored the vital role of clear risk communication in incidents like the East Palestine, Ohio train derailment, where hazardous materials affected water systems. She stressed that timely and science-based risk communication is crucial for communities facing risks from accidents or natural disasters, ensuring accurate information is provided to the public.
3. Clear Risk Communication for PFAS Incidents: Senator Capito emphasized the importance of clear risk communication, especially in dealing with PFAS contamination incidents. She pointed out that inconsistent messaging can confuse the public, especially when regulatory agencies have not established definitive standards. Senator Capito has been urging the EPA to set clear drinking water standards for PFAS to address these concerns.
Click HERE to watch Round 1 of Ranking Member Capito's questions.

Click HERE to watch Round 2 of Ranking Member Capito's questions.

Click HERE to watch Ranking Member Capito's opening statement.
MORE INFO ON www.epw.senate.gov