Venezuela Amendments as regards labelling requirements for Pharmaceutical 'Products
---
---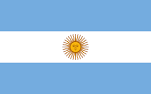 Labelling Requirements for Pharmaceutical Products
Products which have been acquired or manufactured by means of foreign exchange allocated by the Bolivarian Republic of Venezuela must display a label which informs the consumer on the provenance of the foreign exchange.
Moreover, goods bearing the coat of arms or the national flag of the country require prior approval from the Ministry of Public Power for Interior Relations, Justice and Peace
According to Decree No. 2647 of 2016, special labelling provisions must be adhered to for the importation of foodstuffs, cosmetics, pharmaceutical products, veterinary medicines, medico-surgical material as well as footwear and clothing items, as depicted below.
CONTINUE READING ON:
madb.europa.eu