Turkey | Biocidal Product License Validity Periods Have Been Updated!
---
---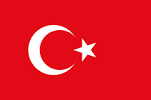 As known, the license validity periods of all biocidal product licenses issued following the provisions of the Biocidal Product Regulation dated 31 December 2009 and 27449 (4th bis.) will expire on 31/12/2021.

In the announcement published on the official website of the General Directorate of Public Health, the official decision dated 25/05/2021 and numbered E-19020089-105.99-2217 has been obtained in conclusion to extend the validity periods of licenses.
CONTINUE READING ON: www.crad.com.tr