Watchdog flags hazardous toys before holiday
---
---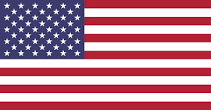 A watchdog group is warning parents to keep in mind while they holiday shop that toys may not be as safe as they seem.
In "Trouble in Toyland," a report released Tuesday, the U.S. Public Interest Research Groups flagged a variety of toys for posing different types of risks to children.
These include slime that contains dangerous chemicals, balloons that can pose choking hazards and so-called Smart toys that might collect more data about children and their activities than parents realize, said Reuben Mathew, of Pennsylvania's Public Interest Research Group. He was joined at the event by Auditor General Eugene DePasquale.
CONTINUE ON www.dailyitem.com