Brazil | Temporary and extraordinary requirements for the fabrication, importation and commercialization of personal protective equipment identified as priority for use at health services
---
---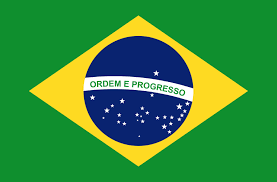 Title of document
Resolution number 444, 10 December 2020. (11 page(s), in Portuguese)
Description
This resolution establishes temporary and extraordinary requirements for the fabrication, importation and commercialization of personal protective equipment identified as priority for use at health services, due to the Public Health Emergency of International Concern related to the SARS-CoV-2 pandemic.
Notifying member: Brazil
Notification: G/TBT/N/BRA/1112
Objective tag
Protection of human health or safety
Objective
According to market monitoring and surveillance data, it was found the difficulty in supervising the compliance with RDC No. 356 of 20 and acting consistently in ensuring the quality, safety and efficacy of products in circulation in the national market. In addition, several companies have expressed concern about the possible expiry of RDC No. 356 of 20, amended by 379 of 20, to the effect of the period necessary for depletion of stock of products manufactured or imported under the exceptionality regime. Thus, in order to increase regulatory predictability, it is suggested the definition of a deadline for exhaustion of the remaining stock of 120 days for products manufactured or imported, after the end of the term of the Resolution.
Documents

Agency responsible
Brazilian Health Regulatory Agency (ANVISA)
Timing:
Submission: 22/12/2020
Reception: 22/12/2020
Distribution: 04/01/2021
Final date for comments: N/A
Proposed date of adoption: N/A