UNEP lays the groundwork for cleaner soil in Serbia
---
---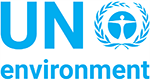 Decades of industrial activity and improper waste disposal infrastructure have left a hazardous legacy of contaminated soils in the country. Hundreds of sites have been polluted by heavy metals and potential carcinogens such as zinc, copper, lead and mercury, as well as confirmed carcinogens such as chromium or cadmium, posing a variety of environmental and health risks.
The polluted sites are often located close to urban areas and rivers. Organic pollutants and metals can leach into the soil, affecting food and water and risking biodiversity loss.
In order to address these threats and to reduce the risks of humans being exposed to them, the UN Environment Programme (UNEP) has analysed soil, water and sediment for 32 sites and delivered trainings so that local authorities could monitor soil quality and submit data to the country's environmental authorities. The officials have also been trained to set criteria to decide which sites should be prioritized for clean-up, putting the Serbian government in good stead for further clean-up actions. An interactive hotspot map has been created to help manage data for the polluted sites, and a national platform set up to share information on land degradation and sustainable land management.
"Healthy soil is central to many aspects of our daily lives, from safe food to a healthy place to live and play," said Bruno Pozzi, Director UNEP's Europe Office. "We are proud to have helped Serbia map contaminated soil sites for rehabilitation, supporting the country onto a cleaner path for its citizens and nature."
CONTINUE READING ON www.unenvironment.org