EEB | Open Letter: European Commission – Restriction of highly hazardous substances in single-use baby diapers
---
---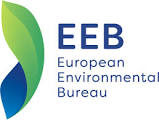 The European Environmental Bureau's Secretary General wrote a letter appealing to the European Commission to accept the French authorities (ANSES) proposal to restrict a group of extremely hazardous substances in baby diapers throughout the EU under the REACH Regulation. The letter has been co-signed by several other civil society organisations.
With this letter, we would like to ask for the European Commission to support the proposed restriction. In making their decision, we draw attention to their key responsibility to take into account the particular vulnerability of the newborns and toddlers that this important restriction aims to protect.
[...]
This restriction proposal aims at reducing health risks associated with wearing single-use diapers for infants and children under the age of three. ANSES has provided evidence that diapers can contain substances with very severe hazard profiles, including polycyclic aromatic hydrocarbons (PAHs), polychlorodibenzo-pdioxins (dioxins or PCDDs), polychlorodibenzofurans (furans or PCDFs), polychlorobiphenyls (PCBs) and/or formaldehyde.
CONTINUE READING ON: eeb.org