Sustainable batteries: Revised EU laws can pave the way for greener transport
---
---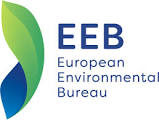 EU officials want to make durable, repairable and recyclable batteries the norm. From transport to energy storage, this is the way forward to reduce the environmental impact and downside risks of our increasingly electrified economy.
The European Commission has unveiled a new legislative proposal to boost the market for sustainable batteries, including those used for electric vehicles, trains, energy storage, smartphones and home appliances.
The news comes following Wednesday's publication of the EU's Sustainable and Smart Mobility strategy – a plan to reduce transport emissions by 90% by 2050 – and the announcement by the European Investment Bank to allocate more than €1 billion to battery-related projects.
CONTINUE READING ON meta.eeb.org