EFSA | 51st Working Group meeting on Specifications of Food Additives | 05 October 2023 | Minutes
---
---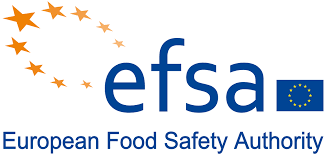 The minutes of the 51st Working Group meeting on Specifications of Food Additives includes the following scientific topic(s):
a. Follow up on the re-evaluation of silicon dioxide (E 551) as a food additive in foods for infants below 16 weeks of age and follow-up of the re-evaluation (EFSA-Q-2018- 00526)
The Working Group was consulted on the relevance of test materials applied in toxicity studies.
b. Follow up on the re-evaluation of iron oxide (E 172) (EFSA-Q-2021-00178)
The Working group discussed the technical part of the draft opinion. Further clarifications and improvements based on the comments provided by the participants were noted. Subject to these revisions a new document will be presented for discussion at a forthcoming Working Group meeting.
c. Follow up on the re-evaluation of silicates (E 552-553a,b) (EFSA-Q-2021-00560)
This item was not discussed due to lack of time.
Link to the 51st Working Group meeting on Specifications of Food Additives