World-leading Greek battery manufacturer receives EFSI support to grow and innovate
---
---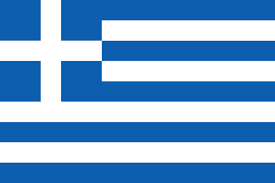 The European Fund for Strategic Investments (EFSI), the heart of the Juncker Plan, has provided its backing to a €12.5 million European Investment Bank loan to Sunlight, a Greek battery producer. Sunlight employs over 840 staff to develop, produce and recycle batteries used for a broad range of applications including industrial vehicles, off-grid renewable energy systems and smart grids and telecoms.
The financing provided through this loan will help the company to invest in new equipment for its plant in Xanthi and to strengthen its research and innovation capacities to develop new products.
Vice-President Jyrki Katainen, responsible for jobs, growth, investment and competitiveness, said: "Sunlight is a Greek and European success story, exporting to over 100 countries across the world. This loan agreement will help it to take it to expand, innovate and, importantly, create new jobs. This loan, backed by the Investment Plan for Europe, is truly a demonstration of Europe's support for jobs, growth and competitiveness in Greece." Greece currently ranks first in Europe in terms of investments mobilised by the EFSI, relative to GDP. As of November 2018, the Juncker Plan has already mobilised €360 billion of investment across Europe, including almost €11 billion in Greece alone, and supported 850,000 small and medium businesses.
(For more information: Johannes Bahrke. Tel.: +32 229 58615; Enda McNamara Tel.: +32 229 64976)