Parliamentary question on ban on lead ammunition | Firearms Directive vs REACH restriction
---
---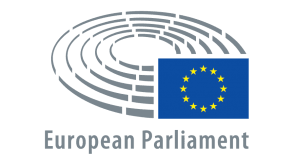 Question reference: E-004073/2019
Answer given by Mr Breton on behalf of the European Commission
Directive 91/477/EEC (the 'Firearms Directive'), was revised in 2017, through the adoption of Directive (EU) 2017/853 by the European Parliament and the Council. The revision was designed to address certain loopholes identified in the directive, with a view to striking a better balance between internal market objectives and security imperatives for civilian firearms: it provides rights and obligations for private persons, dealers, brokers, collectors and museums, with some flexibility for activities such as hunting and target shooting in order to avoid unnecessary impediments. At this stage, the Commission does not intend to further revise the scope of the restrictions imposed on the possession and movements of civilian firearms laid down in the Firearms Directive.
The proposed ban as regards lead ammunition, referred to by the Honourable Members, is unrelated to the Firearms Directive but is proposed under the REACH Regulation. The proposal does not aim to restrict the possession and legal use of firearms, but aims to address the environmental risks arising from the use of lead shot in and around wetlands.
The preparatory work by the European Chemicals Agency (ECHA) which informed the proposal included extensive public consultations and stakeholders' contributions were taken into account by ECHA's scientific committees. In case of a positive vote on the proposal in the REACH Committee, the proposal will be submitted for a three-month scrutiny period to the European Parliament and the Council.
ECHA's preparatory work concluded that there are suitable alternatives to lead shot (e.g. steel shot) that are safer to the environment and have comparable performance and costs. There are currently no indications that those alternatives would pose an unacceptable risk to human health or the environment which would require them to be restricted under the REACH Regulation.
SOURCE:
EU Parliament