Denmark | Draft Order to limit lead concentration in bullets for hunting ammunition to 1%
---
---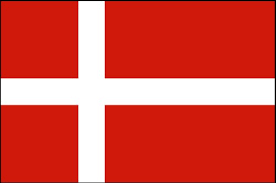 Title of document
Draft Order on weapons and ammunition which can be used for hunting etc. (4 page(s), in Danish)
Description
Regulatory act which impose restrictions on hunters in Denmark. It bans use and bringing bullets for hunting ammunition to rifles which contains a concentration of lead that is equal or greater than 1 % w/w (percentage weight) for hunting and derogation shooting. The ban includes only centrefire hunting ammunition and is expected to enter into force on 31 March 2024 after a transition phase. The act itself is expected to enter into force on 1 July 2022.
Notifying member: Denmark
Notification: G/TBT/N/DNK/127
Objective tag
Protection of human health or safety; Protection of animal or plant life or health; Protection of the environment
Objective
The objective is to protect the environment and decrease the amount of lead in the nature and food chain. Lead is a toxic heavy metal which can cause lead poisoning to wild animals and humans through comsumption of wild meat. Wild meat can contain lead if it has been shot with leaded ammunition. It is estimated that 2000 kilograms of lead is exposed to the nature as a result of hunting with rifles in Denmark.
Documents

Agency responsible
The Danish Environmental Protection Agency Tolderlundsvej 5 5000 Odense C Phone: + 45 72 54 40 00 E-mail: [email protected]
Timing:
Submission: 25/02/2022
Reception: 25/02/2022
Distribution: 03/03/2022
Final date for comments: 02/05/2022
Proposed date of adoption: N/A