ANSES Revised OPINION on the safety of baby diapers
---
---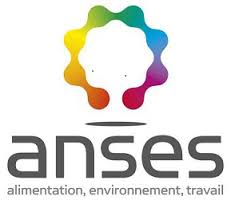 On 25 January 2017, ANSES received a formal request from the Directorate General for Health (DGS), the Directorate General for Competition Policy, Consumer Affairs and Fraud Control (DGCCRF) and the Directorate General for Risk Prevention (DGPR) to conduct an expert appraisal on the following issue: the safety of baby diapers.
1.BACKGROUND AND PURPOSE OF THE REQUEST
At European Union (EU) level, babydiapersare subject to the general safety requirement defined by European legislation relating to consumer goods, transposed in the French Consumer Code. There is no regulatory framework specific to baby diapersin France or in the EU. However, there are harmonised regulations applying to other types of products (cosmetic products, medical devices) used in the urogenital area (e.g. incontinence products) that lay down obligations in terms of safety assessments and the listing of ingredients.
In January 2017, a publication in a "popular" magazine relayed in the media reported levels of chemicals (pesticides, dioxins, furans, PAHs and volatile organic compounds) in baby diapers (60 Millions de Consommateurs, 2017).
At the same time, ANSES received a formal request to assess the safety of babydiapersin terms of the risk of infection, allergy or intolerance and/or the risks associated with chemical action via dermal contact and contact with the mucous membranes.
CONTINUE READING ON www.anses.fr