New Zealand | Regulated product stewardship required for six priority products
---
---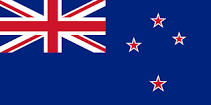 The Government has declared six priority products for regulated product stewardship under the Waste Minimisation Act. This is part of the wider plan to reduce the amount of rubbish ending up in landfills or polluting the environment.
The products are:
(*) Plastic packaging
(*) Tyres
(*) Electrical and electronic products (e-waste)
(*) Agrichemicals and their containers
(*) Refrigerants
(*) Farm plastics.

CONTINUE READING ON www.mfe.govt.nz