New Zealand Amendments as regards alcoholic beverages, ozone-depleting substances (ODS)
---
---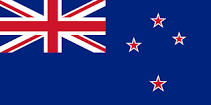 Alcoholic Beverages

In general, alcoholic beverages to be imported must comply with the legal specifications provided for in the Wine Act 2003 and the Sale and Supply of Alcohol Act 2012. Only correctly labelled products may be imported into New Zealand (see below for further information). They must be suitable for human consumption and furthermore meet the requirements of the respective Import Health Standards (IHSs) by the Ministry for Primary Industries (MPI). Companies importing wine and other alcoholic beverages for sale must be listed with the MPI.
Ozone-Depleting Substances (ODS)

New Zealand is a member of the Vienna Convention for the Protection of the Ozone Layer and the Montreal Protocol on Substances That Deplete the Ozone Layer. On 3 October 2019, the country moreover accepted the Kigali Amendment to the Montreal Protocol. Along the provisions of said legal texts, the country has implemented a phase-out system for ozone-depleting substances (ODS), which means that most ODS may not be imported into the country. Moreover, certain substances and goods containing these are prohibited under the Ozone Protection Layer Act unless EPA has granted an exemption. At the end of 2015, New Zealand phased out the importation of hydrochlorofluorocarbons (HCFCs), i.e. no import permit may be obtained for such substances from thereon.
CONTINUE READING ON: madb.europa.eu