EU agreement on port facilities to reduce and recycle waste on ships
---
---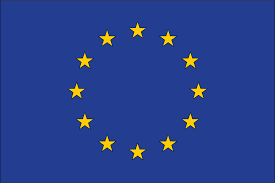 The European Parliament and Council yesterday reached a provisional agreement on a
Directive on port reception facilities
for the delivery and processing of waste from ships. This was based on a Commission proposal of January 2018 part of the
European strategy to reduce plastic waste
. Violeta Bulc, Commissioner for Mobility and Transport said:
"Pollution is killing our oceans and urgent action is needed to reduce marine pollution and marine litter. Shipping and ports play a central role in collecting waste generated from a sea going vessel. Today's agreement is a further proof of the EU's determination to protect the oceans from pollution while fostering new and innovative business models to make our economy more circular and sustainable."
The Directive tackles waste from ships, with a focus on sea-based marine litter. It sets measures to ensure that waste generated on ships or collected at sea is always returned to land, recycled and processed in ports. The new rules will enable a mix of incentive and enforcement measures such as a targeted inspection regime, supported by a digital reporting system, as well as cost recovery systems, based on an indirect fee that will give incentives for 'green ships' that demonstrate sustainable waste management on board.