EPA to Announce First-Ever Comprehensive Nationwide PFAS Action Plan on February 14
---
---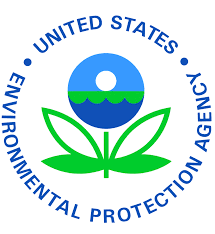 Tomorrow, Thursday, Feb. 14, 2019, U.S. Environmental Protection Agency (EPA) Region 7 Administrator Jim Gulliford will unveil the Agency's Per- and Polyfluoroalkyl Substances (PFAS) Action Plan at a press conference in Leavenworth, Kansas.
EPA's Action Plan will: i) Move forward with the Maximum Contaminant Level (MCL) process outlined in the Safe Drinking Water Act for PFOA and PFOS, two of the most well-known and prevalent PFAS chemicals; ii) Continue our enforcement actions and clarify our cleanup strategies; iii) Expand monitoring of PFAS in the environment; iv) Enhance our research and scientific foundation for addressing PFAS by developing new analytical methods and tools
The event will be open to the public and press.
Acting EPA Administrator Wheeler's 9:00 am EST press conference will be livestreamed at www.epa.gov/live.
SOURCE www.epa.gov