National Research Programme for Environmental and Occupational Health: results of the 2020 calls for research projects, including: endocrine disruptors, nanoparticles, microplastics and combined exposure
---
---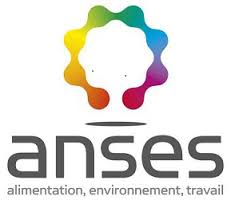 Today, ANSES is publishing the list of projects selected as part of the 2020 calls for research projects for the National Research Programme for Environmental and Occupational Health. Thirty-four projects were chosen following the selection process, with total funding of six million euros.
[...]
The projects selected in 2020 relate to one or more types of environmental and occupational exposure:
Seventeen projects concern chemical agents, of which 10 are on endocrine disruptors and five on plant protection products:
(*) Four of them focus on radiofrequencies and health;
(*) Six address issues of ind
(*) oor or outdoor air quality, including two on air pollution, and two on particles and nanoparticles in the workplace;
(*) Two are concerned with light pollution, including one on its endocrine-disrupting effect;
(*) Two projects deal with the emerging issue of microplastics;
(*) Three projects focus on pathogens, including two on their vectors, in the framework of vector control.
Ten of these projects are concerned with multiple exposure to chemical and/or physical agents and "cocktail" effects.
CONTINUE READING ON www.anses.fr