NGO's urge REACH Committee to reject authorisation for a use of chromium trioxide
---
---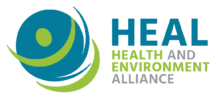 **************************************************
To: Members of the REACH Committee
Brussels, 23 April 2020 Dear Madam/Sir,
We are writing to you regarding the REACH Committee meeting that will take place on 30 April. At this meeting, a discussion is planned on the draft Commission implementing decision granting an authorisation for a use of chromium trioxide under Regulation (EC) No 1907/2006 of the European Parliament and of the Council (Cromomed S.A. and others).
We want to express our concerns with the European Commission's draft decision being submitted for discussion at the REACH Committee as, if approved, it would unlawfully allow the continued use of chromium trioxide, a carcinogen, since the applicant failed to provide the necessary evidence that for each applications covered in the authorisation, no suitable alternatives were available.

CONTINUE READING ON www.env-health.org