Drat 15th ATP to CLP | Adaptation to Technical Progress | Regulation 1272/2008 on classification, labelling and packaging of substances and mixtures
---
---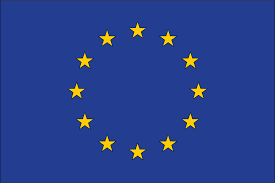 Title of document
Draft Commission Delegated Regulation amending for the purposes of its adaptation to technical and scientific progress, Regulation (EC) No 1272/2008 of the European Parliament and of the Council on classification, labelling and packaging of substances and mixtures (6 pages + Annex 12 pages, in English)
Description
The purpose of this draft proposal for a fifteenth adaptation to technical progress of Regulation (EC) 1272/2008 on classification, labelling and packaging of substances and mixtures (the CLP Regulation) is to amend Table 3 of Part 3 of Annex VI to the CLP Regulation, by introducing new and revised entries for the harmonised classification and labelling of 60 substances and by deleting 2 entries. It also amends Notes J to N, Note P and Note R in Part 1 of Annex VI.
Notifying member: European Union
Notification: G/TBT/N/EU/689
Objective tag
Protection of human health or safety; Protection of the environment
Objective
Protection of human health and the environment, ensuring the proper functioning of the EU internal market.
Documents

Agency responsible
European Commission
Timing:
Submission: 30/10/2019
Reception: 30/10/2019
Distribution: 04/11/2019
Final date for comments: 03/01/2020
Proposed date of adoption: N/A