Hazardous chemicals in plastic packaging: an initial analysis
---
---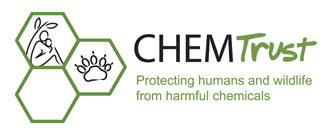 CHEM Trust has joined an important collaboration of NGOs and academic scientists looking at the topical and crucial issue of hazardous chemicals in plastic packaging.
As we all know, use of plastic packaging is increasing globally, causing environmental and human health concerns. In 2015 annual plastic production was 380Mt, of which about 40 per cent was used in packaging, with the majority being used in food packaging.
Plastic packaging is a source of chemical exposure to consumers and workers, as chemicals used in the packaging can migrate into foods and the environment during manufacturing, use, disposal and recycling. It is therefore vital for us to know what chemicals are present in plastic packaging and what the associated risks are.
CONTINUE READING ON www.chemtrust.org