Egypt Amendments as regards procedures administered by the National Food Safety Authority (NFSA)
---
---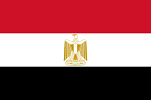 Procedures Administered by the National Food Safety Authority (NFSA)

Pursuant to Circular No. 1 of 13 January 2020, all companies engaged in food manufacturing activities, including companies in which imported raw materials are used as production input, must be registered with the National Food Safety Authority (NFSA) as of 1 February 2020.
Moreover, imported foodstuffs covered by Ministerial Decree No. 991 of 2015 (as amended by Decree No. 43 of 2016 of the Ministry of Trade and Industry), i.e. for which a Registration of Foreign Manufacturers Qualified to Export Their Products to Egypt with the General Organization for Export and Import Control (GOEIC) is mandatory, will be directed via the internal electronical network to the NFSA after having received an initial import approval from the GOEIC.
CONTINUE READING ON: madb.europa.eu