Turkey | Draft Communique on Energy Labelling of Electronic Displays (2019/2013/EU) (SGM:2021/6) (33 page(s), in English)
---
---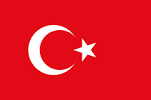 Title of document
Draft Communique on Energy Labelling of Electronic Displays (2019/2013/EU) (SGM:2021/6) (33 page(s), in English)
Description
This Communique shall apply to electronic displays, including televisions, monitors and digital signage displays. This Regulation shall not apply to the following electronic displays: any electronic display with a screen area smaller than or equal to 100 square centimetres; projectors; all-in-one video conference systems; medical displays; virtual reality headsets; The products specified in the 6th paragraph of Article 2 of the Regulation on Control of Waste Electrical and Electronic Equipment published in the Official Gazette dated 22/05/2012 and numbered 28300, large and fixed industrial tools specified in Annex-1/A of the same Regulation and the implantation products specified in Annex- 1/B and the screens that are in infectious contact and the products listed below, integrated displays or the displays attached to these products, 1) Devices designed to be sent to space, 2) Large-scale stationary facilities, excluding any equipment not specially designed and installed as part of these facilities, 3) Person or goods transportation vehicles, except electric two-wheeled vehicles that are not type-approved, 4) Off-road moving vehicles for professional use only, 5) Specially designed device for research and development offered only on an inter-business basis. electronic displays that are components or subassemblies of products covered by implementing measures adopted under the Regulation on Ecodesign of Energy Related Products" published in the Official Gazette dated 07/10/2010 and numbered 27722 within the framework of the Council of Ministers Decision numbered 2010/643, broadcast displays; security displays; digital interactive whiteboards; digital photo frames; digital signage displays which meet any of the following characteristics: 1) designed and constructed as a display module to be integrated as a partial image area of a larger display screen area and not intended for use as a standalone display device; 2) distributed self-contained in an enclosure for permanent outdoor use; 3) distributed self-contained in an enclosure with a screen area less than 30 dm2 or greater than 130 dm2; 4) the display has a pixel density less than 230 pixels/cm2 or more than 3025 pixels/cm2; 5) a peak white luminance in standard dynamic range (SDR) operating mode of greater than or equal to 1000 cd/m2; 6) no video signal input interface and display drive allowing the correct display of a standardised dynamic video test sequence for power measurement purposes; status displays; control panels.
Notifying member: Turkey
Notification: G/TBT/N/TUR/173
Objective tag
Consumer information, labelling; Protection of the environment; Harmonization
Objective
The purpose of this Communique is to establish requirements for the labelling of, and the provision of supplementary product information on electronic displays, including televisions, monitors and digital signage displays related to the implementation of the Regulation on Setting a Framework for Energy Labelling (1369/2017/EU) published in the Official Gazette dated .../…/…and numbered …..
Documents

Agency responsible
Ministry of Industry and Technology DG for EU and Foreign Affairs Mustafa Kemal Mah. Dumlupinar Bulvari Eskisehir Yolu 2151. Cad. No:154 Cankaya - Ankara/ Turkey Tel: +90 (312) 201 60 82 Fax: +90 (312) 219 68 64 E-mail: [email protected], [email protected]
Timing:
Submission: 25/02/2021
Reception: 26/02/2021
Distribution: 01/03/2021
Final date for comments: 01/03/2021
Proposed date of adoption: N/A