BREAKING: North Carolina Groups Seek Justice In Federal Court After EPA Fails to Hold Chemours Accountable for PFAS Pollution
---
---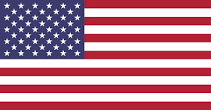 WILMINGTON, NORTH CAROLINA – Six North Carolina community and environmental justice groups announced today they are reactivating their lawsuit against the EPA for failing to grant their petition seeking to require Chemours to conduct critical health studies on 54 per- and polyfluoroalkyl substances (PFAS) that are putting hundreds of thousands of North Carolina residents at risk.
The six groups are: Center for Environmental Health, Cape Fear River Watch, Clean Cape Fear, Democracy Green, the NC Black Alliance, and Toxic Free NC.
The original petition, filed October 14, 2020, asked EPA to require that Chemours fund a comprehensive research program addressing the concerns of Cape Fear communities who have been exposed for decades to numerous PFAS in their drinking water, air, food, and soil because of pollution from the Chemours facility in Fayetteville.
CONTINUE READING ON: ceh.org