South Africa Amendments as regards special economic zones (SEZs), the Chemical Weapons Convention (CWC)
---
---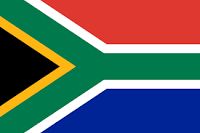 Special Economic Zones (SEZs)
Importers of goods destined for customs controlled areas established within an SEZ may benefit from various incentives, including customs rebates and other tax reliefs. These entities must, however, be registered for operating in the customs controlled areas of SEZs with the South African Revenue Service (SARS). Moreover, manufacturing and storage warehouses to be operated in the customs controlled areas must be licensed by said authority.
The SARS works in conjunction with the Special Economic Zones Advisory Board under the DTIC, which is the authority responsible for administrating the establishment and operation of the zones.
Chemical Weapons Convention (CWC)
South Africa is a party to the Convention on the Prohibition of the Development, Production, Stockpiling and Use of Chemical Weapons and on their Destruction, also referred to as the Chemical Weapons Convention (CWC). The Convention aims at eliminating chemical weapons of mass destruction by prohibiting, among others, the production, acquisition, transfer or use of said weapons. All parties to the Convention have agreed to destroy any stockpiles of chemical weapons they may hold and to create a verification regime for certain kinds of toxic chemicals to ensure that these particular chemicals are not used for any purposes that are prohibited.
CONTINUE READING ON: madb.europa.eu