Animal nutrition - modernisation of EU rules on feed additives
---
---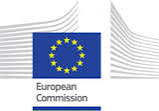 EU rules on feed additives ensure that only those that are safe & effective can be sold in the EU, and ban the use of antimicrobials as growth promoters.
This update will make it easier to bring sustainable & innovative additives to market, and streamline the authorisation process without compromising health & food safety.
It should make livestock farming more sustainable and reduce its environmental impact in line with the EU farm to fork strategy, and help avoid carbon leaks through imports.
CONTINUE READING ON: ec.europa.eu