Sri Lanka | COVID-19 Import ban on several products
---
---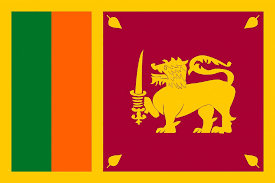 (*) Sri Lanka has introduced an exceptionally broad import ban due to the Covid crisis. The Government of Sri Lanka announced measures to reduce imports and ease pressure on the exchange rate and overall balance of payment. These measures are temporary in nature with an end day of 15 July 2020 (for the latest and largest measure). The interlinkages of these measures are not fully clear but they should be seen as a "package".
(*) The ban is implemented through 3 separate but related legal measures, each with explicit lists of banned goods. The government justifies the measures as needed to tackle current account difficulties and lack of foreign currency. But some politicians also present them as favouring Sri Lankan industry and agriculture.
(*) Uncertainties remain with respect to coverage and implementation and it currently appears likely that it will be extended from the original end-date of mid-July.
(*) An additional restriction affecting the importation of cars has been announced in June 2020. Accordingly, banks are under instruction not to process payments for imported cars.
CONTINUE READING ON: madb.europa.eu