EPA urged to set national standards to protect public health from PFAS chemicals
---
---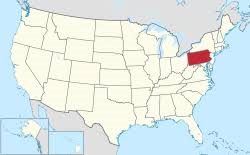 Pennsylvania community leaders and elected officials are urging the federal government to set strict new health standards for toxic PFAS chemicals in drinking water.
At a day-long "community engagement" event called by the U.S. Environmental Protection Agency in Horsham Township, Montgomery County on Wednesday, advocates said the EPA hasn't done enough to protect the public from the chemicals that were once used in non-stick cookware and firefighting foam, and are now linked to cancer and other illnesses.
Communities such as Horsham – where PFAS contamination from two military bases is among the highest in the country — have taken their own measures to protect the public from the chemicals after discovering the elevated levels in 2014.
But advocates say the federal government should set legally required maximum contaminant limits for the chemicals in drinking water, rather than just issuing health advisories that are not enforceable.
CONTINUE READING ON stateimpact.npr.org