U.S. amended the National List of Allowable and Prohibited Substances for Organics
---
---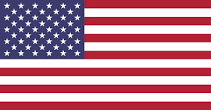 On March 28, 2022, the U.S. released the National List of Allowable and Prohibited Substances for Organics.

This regulation amends the National List of Allowed and Prohibited Substances (National List) section of the USDA Organic Regulations to add potassium hypochlorite as a pre-harvest disinfectant in organic crop production and fatty alcohol as an axillary bud control agent in organic tobacco production. In addition, this regulation eliminates the list of dairy cultures.

The regulation will take effect on April 22, 2022.
For more information: www.ecfr.gov