REACH | 15 May 20 | 34th Competent Authorities Meeting of REACH and CLP Delegated Acts Annex VIII
---
---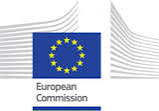 Context of the Delegated Act
According to Article 45(1) of Regulation (EC) No 1272/2008, Member States' appointed bodies shall be responsible for receiving information from importers and downstream users on the hazardous chemical mixtures they place on the market. Commission Regulation (EU) 2017/542 amended Regulation (EC) 1272/2008 by adding an Annex harmonising the information to be provided relating to emergency health response ("Annex VIII").
Annex VIII was adopted in March 2017. After adoption, Member States and industry stakeholders called for amendments of Annex VIII before its compliance date, for reasons of serious workability concerns. The Commission commissioned a study to assess the legitimacy of the claims and the impact on duty holders and concluded that an amendment of Annex VIII was indeed necessary. The amendment would constitute a second amendment to the Regulation, after the adoption of Regulation (EU) 2020/11, which deferred the compliance date for mixtures for consumer use and aimed at a more streamlined interpretation of the rules, improving internal coherence and mitigating some unintended consequences that had only become apparent since the adoption of Regulation (EU) 2017/542.
The Commission is now proposing to add paragraph (8) to Article 25 as well as amend Annex VIII of Regulation (EC) 1272/2008 as they contain the solutions to solve those workability issues.