Evaluation of the legislative framework for tobacco control | Consultation period 21 February 2023 - 16 May 2023
---
---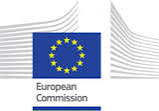 Due to factors such as the rapid rise in emerging products and recent technical developments, the Commission will evaluate the legal framework for tobacco control.
The evaluation will cover product regulation, advertising, promotion and sponsorship, in the broader context of related tobacco control policies.
It will evaluate to what extent the framework has fulfilled its goals and whether it is able to support a 'tobacco-free generation' by 2040, as announced in Europe's Beating Cancer Plan.
CONTINUE READING ON: ec.europa.eu