United States | Transforming the Cosmetics Industry: The MOCRA Act of 2022
---
---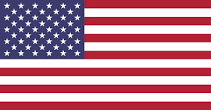 The Modernisation of Cosmetics Regulation Act of 2022 (MOCRA) is a significant piece of legislation signed into law by US President Joe Biden on December 29, 2022. It is part of the Consolidated Appropriations Act of 2023, and its provisions will become effective on December 29, 2023. MOCRA introduces several important changes to the regulation of cosmetics in the United States.
Key provisions of MOCRA include:
Responsible Person (RP): This refers to the manufacturer, packer, or distributor whose name is on the cosmetic product label. RPs are responsible for compliance with the new regulations.

Facility Registration: Cosmetic manufacturing and processing facilities in the US must register with the Food and Drug Administration (FDA) before December 29, 2023. Facilities established after December 29, 2022, have an additional 60 days to register. Registrations must be renewed every two years, with some exemptions for small businesses.

Mandatory Product Listing: RPs must provide the FDA with a listing of their cosmetic products before December 29, 2023. For products introduced after December 29, 2023, RPs must submit a product listing within 120 days of their market launch, and updates must be made annually.

Serious Adverse Event Reporting: Starting from December 29, 2023, RPs must report serious adverse events to the FDA within 15 business days, along with a copy of the product label. Records of these reports must be retained for six years, although exemptions exist for small businesses.

Mandatory Recall: The FDA has the authority to order a recall if an RP refuses or fails to voluntarily cease distribution or recall a cosmetic product as requested.

Additional Labeling Requirements: Professional use cosmetics must include specific labeling information before December 29, 2023. Additionally, by December 29, 2024, product labels must display a domestic address, domestic phone number, or electronic contact information to receive adverse event reports.
MOCRA also mandates the FDA to undertake several tasks, including:
Testing for Asbestos in Talc-Containing Cosmetics: Within one year and 180 days, the FDA is required to establish standardized testing methods for detecting and identifying asbestos in cosmetics containing talc.

Fragrance Allergens Labeling: Within two years, the FDA must publish rules regarding the labeling of fragrance allergens in cosmetic products.

Good Manufacturing Practices (GMP) Regulations: Within three years, new regulations on GMP requirements for cosmetic facilities are to be issued.
These provisions aim to enhance the safety, transparency, and accountability of the cosmetic industry in the United States, providing consumers with better information and safeguards regarding the products they use. For more detailed information, you can visit the FDA's dedicated page on MOCRA.