CLP | Revision of EU legislation on hazard classification, labelling and packaging of chemicals | Inception Impact Assessment
---
---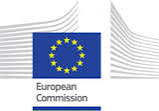 Summary - For the implementation of the Green Deal, the chemicals strategy for sustainability sets out a number of actions that require a targeted revision of the Regulation on the classification, labelling and packaging of chemical substances and mixtures. Various options for revision will be analysed in an impact assessment and, based on the results, the Commission will present legislative proposals for a revision of both the enacting terms of and the annexes to that Regulation.
According to the European Commission Inception Impact Assessment document, the following measures will be considered:
New hazard classes (such as endocrine disruptors) and corresponding criteria.
Information label requirements for some hazards currently outside the scope of CLP.
Rules for mixtures and complex substances.
Harmonised environmental and safety values
Downstream obligations in relation to poison centres
Mandate for the EU Commission to request ECHA to develop new harmonised classification and labelling ('CLH') dossiers.
Prioritisation mechanism for harmonising the classification of certain chemicals.
Simplification and reduction of unnecessary administrative costs.
Link to the EU Commission Inception Impact Assessment
CONTINUE READING ON: ec.europa.eu