European Union | Draft Commission Delegated Regulation amending Regulation (EC) No 273/2004 as regards the inclusion of certain drug precursors in the list of scheduled substances
---
---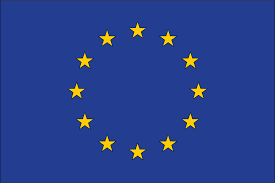 Title of document
Draft Commission Delegated Regulation amending Regulation (EC) No 273/2004 of the European Parliament and of the Council and Council Regulation (EC) No 111/2005 as regards the inclusion of certain drug precursors in the list of scheduled substances (6 page(s), in English; 3 page(s), in English)
Description
This draft Commission Regulation adds ethyl alpha-phenylacetoacetate (EAPA) and methyl 3-oxo-2-(3,4-methylenedioxyphenyl)butanoate (MAMDPA) to Category 1 of the list of scheduled substances in Regulation (EC) No 111/2005 laying down rules for the monitoring of trade between the Community and third countries in drug precursors. Operators engaged in import, export or intermediary activities involving scheduled substances listed in Category 1 of the Annex have the obligation to hold a licence. Special labelling requirements apply for any packaging containing these substances according to Article 5 of the Regulation.
Notifying member: European Union
Notification: G/TBT/N/EU/842
Objective tag
Protection of human health or safety
Objective
EAPA is a pre-precursor in the production of amphetamine and methamphetamine. MAMDPA is a pre-precursor of 3,4-methylenedioxymethamphetamine (MDMA), commonly known as 'ecstasy'. The use of these drugs is causing serious social and public health problems in some regions of the Union. As there is no known legal use for EAPA and MAMDPA except for research purposes, their inclusion in Category 1 of drug precursors in Regulation (EC) No 111/2005 is appropriate to address those risks, and any additional restriction on trade is justified by the objectives pursued.
Documents

Agency responsible
European Commission
Timing:
Submission: 13/10/2021
Reception: 14/10/2021
Distribution: 14/10/2021
Final date for comments: 13/12/2021
Proposed date of adoption: N/A