Canada | The Final Screening Assessment for the Anthraquinones Group was published. The Proposed Risk Management Approach for Solvent Violet 13 was also published
---
---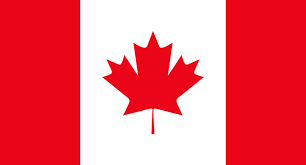 Anthraquinones Group
These substances were identified for action under the Chemicals Management Plan (CMP). This screening assessment focuses on 7 of 15 substances referred to collectively as the Anthraquinones Group.
Summary of publications
Substance group
CAS RN
Common name
DSL name
Public comments on the draft screening assessment
Final screening assessment
Proposed risk management approach
Conclusion on section 64 criteria
Follow-up activities
Anthraquinones Group
81-48-1

Solvent

9,10-Anthracenedione, 1-hydroxy-4-[(4-methylphenyl)amino]-
HTML
HTML
HTML
Meets one or more of the criteria
Refer to proposed risk management approach
81-77-6
Pigment Blue 60
5,9,14,18-Anthrazinetetrone, 6,15-dihydro-
None
Does not meet
None planned at this time
6408-72-6
Solvent Violet 59
9,10-Anthracenedione, 1,4-diamino-2,3-diphenoxy-
14233-37-5
Solvent Blue 36
9,10-Anthracenedione, 1,4-bis[(1-methylethyl)amino]-
17418-58-5
Disperse Red 60
9,10-Anthracenedione, 1-amino-4-hydroxy-2-phenoxy-
72391-24-3
Acid Blue 239
Benzenesulfonic acid, [[(chloroacetyl)amino]methyl][4-[[4-(cyclohexylamino)-9,10-dihydro-9,10-dioxo-1-anthracenyl]amino]phenoxy]methyl-, monosodium salt
74499-36-8
n/a
9,10-Anthracenedione, 1,4-diamino-, N,N'-mixed 2-ethylhexyl and Me and pentyl derivs.
CONTINUE READING ON: www.canada.ca