U.S. Environmental Protection Agency moves to finalize ban on deadly methylene chloride in paint strippers - Safer Chemicals, Healthy Families
---
---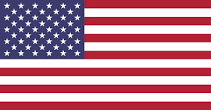 WASHINGTON, D.C. — The U.S. Environmental Protection Agency indicated that it will finalize a long-delayed ban on the use of methylene chloride in paint strippers for consumer use by advancing the measure to the White House Office of Management and Budget for final approval.
In response, Liz Hitchcock, Director of Safer Chemicals Healthy Families issued the following statement:
"This step by the EPA is due in large part to brave and relentless advocacy by the families of methylene chloride victims. Despite their pain, they shared their loved ones' stories time and again until decision makers listened.
Since EPA first proposed this ban on deadly paint strippers nearly two years ago, at least four people have died from exposures to these products. While we are pleased that the EPA is following the lead of the eleven retailers who have committed to removing these products from store shelves nationwide, we are extremely disappointed by indications that the measure will not protect thousands of workers whose lives and health are in danger as they come into contact with methylene chloride on the job.
EPA should do its job and protect all Americans from the dangers of methylene chloride."
CONTINUE READING ON saferchemicals.org