Reducing packaging waste – review of rules | Feedback period 01 December 2022 - 30 January 2023
---
---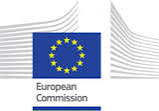 In a 'circular economy', waste is reduced and goods are re-used and recycled as much as possible. This means that packaging waste should also be reduced, and packaging should be made easier to recycle.
The Commission will review the requirements on packaging and packaging waste in the EU. This will include assessing how to:
(*) improve packaging design to promote reuse and recycling
(*) increase recycled content in packaging
(*) tackle excessive packaging
(*) reduce packaging waste.
CONTINUE READING ON: ec.europa.eu