Cancer warning to be traded away on sunscreens and cosmetics | Titanium Dioxide
---
---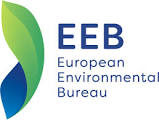 12 February 2019, Brussels – Cancer warnings will likely be kept off packets of spray-on sunscreen, cosmetics and spray paints containing titanium dioxide, against official scientific advice and rewarding "unprecedented" industry lobbying.
The European Chemicals Agency (ECHA) advised the European Commission that all products with the substance should carry a warning because it is a suspected carcinogen when inhaled. Its opinion is backed by the WHO and a US agency.
But the Commission wants to exempt products containing the substance in liquid form, going against agency advice. This is the first time the Commission has ever rejected an ECHA opinion since the agency was formed in 2008. The Commission accepts products with the substance in powder form should carry the warning "suspected carcinogen", but wants to water down the text to "warning, droplets may be formed when sprayed" for liquid products.
If approved, it would be a flat rejection of the science for commercial reasons and set a dangerous precedent, according to a letter signed by 28 NGOs. The relevant EU labelling law says workers and consumers should be alerted to chemical hazards on a purely scientific basis, without any political considerations. The Commission advanced political considerations in papers from April, June and September 2018.
The Commission proposal will be voted on by government officials meeting in Brussels on 14 and 15 February. Its members are said to have softened their position under lobby pressure. The decision will be adopted by the Commission shortly after the vote.
CONTINUE READING ON eeb.org