Industrial pollution – European Pollutant Release and Transfer Register (updated rules) | Consultation Period 22 December 2020 - 23 March 2021
---
---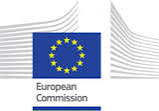 The register contains key data on pollutants emitted by industrial facilities in Europe.
The Commission has been tasked with revising the EU rules on addressing pollution from large industrial installations.
This initiative aims to:
(*) improve public access to environmental information
(*) support the revision of closely related legislation on industrial emissions
(*) help achieve the European Green Deal goals on zero pollution, climate neutrality, biodiversity and a cleaner, more circular economy.
CONTINUE READING ON: ec.europa.eu