Argentina Amendments as regards free trade zones (FTZs), motor vehicles and labelling requirements
---
---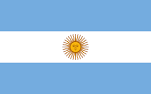 Free Trade Zones (FTZs)
Within the free trade zones (FTZs) established in the national territory, goods are not subject to the regular control by the customs service and imports and exports are free of charges, except those for special services. Inside the FTZs, the activities of warehousing, commercialisation, production and processing may be carried out. All kinds of goods may be introduced into the FTZs, with the exception of arms, ammunition and other goods contravening public morals, posing a risk to human, plant or animal health, or threatening security and environmental protection.
Labelling Requirements for Low Voltage Electrical Equipment
In accordance with Resolution No. 169/2018 (as amended), specific labelling requirements apply to low voltage electrical equipment to be imported into Argentina.
Manufactured products which are to be marketed without packaging are to comply with the indication of all these details except the net content. Moreover, if the type or quality of the product is easily identifiable, the indication of the denomination and of the details of product quality and composition/purity is voluntary.
CONTINUE READING ON: madb.europa.eu