Trade – preferential tariff scheme between the EU and developing countries (update) | Regulatory initiative
---
---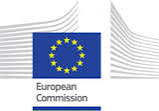 Summary - The EU's Generalised Scheme of Preferences grants unilateral tariff preferences to developing countries as a means of supporting their economic and social development, as well as promoting human rights, employment standards, sustainable development and good governance practices.
The preferential tariff scheme allows developing countries to pay fewer or no duties on exports to the EU.

The Regulation governing the scheme expires on 31 December 2023. This initiative launches the preparatory work needed to allow the next Commission to decide on the future of the scheme.
CONTINUE READING ON ec.europa.eu