Vietnam proposes draft amendment to regulate gaseous pollutant emissions from new automobiles
---
---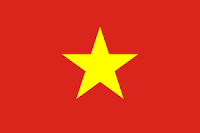 Vietnam has proposed a draft amendment to the National Technical Regulation on the fifth level of gaseous pollutant emissions for new assembled, manufactured, and imported automobiles. The notification, circulated in accordance with Article 10.6 of the World Trade Organization (WTO), covers road vehicle engineering and is applicable to enterprises involved in the manufacturing and assembling of automobiles, the manufacture or import of automobile components, and organizations and agencies involved in automobile and automotive parts management, inspection, and testing.
The amendment aims to regulate the emission limits, exhaust testing, administration requirements, and implementation of gaseous pollutant emissions in the quality control of technical safety and environmental protection for new automobiles. The draft amendment has 13 pages and is available only in Vietnamese.
The objective of the amendment is to protect the environment and establish quality requirements. The proposed date of adoption is July 1, 2023, and the final date for comments is 60 days from the notification. The texts of the notification are available from the Notification Authority & Enquiry Point of the Ministry of Transport and the Vietnam Register.
Notification: G/TBT/N/VNM/256
Documents