Group Demands to Know: Who at Trump's EPA Decided to Slash Funds Used to Protect Children From Toxic Poisoning?
---
---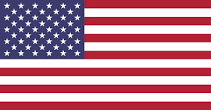 "This latest assault on children's health is the opposite of what millions of Americans want, which is a safe environment for their kids."
The Environmental Working Group is demanding information about the Environmental Protection Agency's decision to no longer for children's health centers, which have conducted "groundbreaking research."
Exactly what led President Donald Trump's EPA to stop funding research centers tasked with probing environmental health threats to children?
CONTINUE READING ON www.commondreams.org