Armenia Amendments as regards live animals, endangered species, the sanitary registration of goods
---
---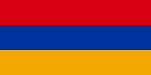 Live Animals
In accordance with Decision No. 74 of 2 June 2020 of the Eurasian Economic Commission (EEC), a proof of the descent of live animals, i.e. breeding-related data which is to be obtained from genetic testing, must be presented for pure-bred animals and their reproductive material in order to certify the origin of the animals intended for free circulation in the territory of the Eurasian Economic Union (EAEU). Therefore, the section on Live Animals and Products of Animal Origin below has been brought up to date in respect of said proof.
Endangered Species
Armenia has implemented measures in accordance with the Washington Convention on International Trade in Endangered Species of Wild Fauna and Flora (CITES). The import of species subject to CITES is only allowed with a permit/certificate issued by the Bio-Rresources Management Agency under the Ministry of Environment. Regulated species are defined in the respective part 2.7 of the single list of goods the importation of which into the member states of the Eurasian Economic Union (EAEU) is restricted.
Sanitary Registration of Goods
Besides the required conformity certification, the member states of the EAEU apply common sanitary, epidemiological and hygienic requirements to the goods. As a consequence, a wide range of goods is subject to state registration if they are considered to be potentially dangerous to human health or imported into the EAEU for the first time. The responsible authority in Armenia is the Department of Food Safety under the Ministry of Economy. Imports subject to the mandatory state registration will only be permitted to be introduced into the EAEU with a proof of State Sanitary Registration of Goods.
CONTINUE READING ON:
madb.europa.eu