New EU Regulation Sets Stricter Limits on Food Contaminants
---
---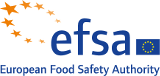 In an effort to enhance food safety and protect consumer health, the European Commission has introduced a new regulation, numbered 915/2023, which will replace the previous regulation 1881/2006. The regulation, published in the Official Journal of the European Union, focuses on establishing maximum levels for various contaminants present in food.
Under the new legislation, maximum limits have been set for different substances in both animal and plant-based foods. These substances include mycotoxins, vegetable toxins, metals, halogenated persistent organic pollutants such as Dioxins and PCBs, perfluoroalkyl substances, process contaminants, and other contaminants. The aim is to ensure that these substances are present in food at levels that are reasonably achievable through good agricultural, fishing, and manufacturing practices, while also taking into account the associated health risks.
One notable aspect of the regulation is its focus on protecting vulnerable populations, particularly infants and young children. Maximum levels for contaminants in foods intended for this group have been set at the lowest levels obtainable through a rigorous selection of raw materials and specific manufacturing practices. This extra precaution is aimed at safeguarding the health of this vulnerable group.
The regulation also emphasizes that food products listed in Annex I, which includes both raw materials and ingredients, must not exceed the established maximum levels of contaminants. Furthermore, foodstuffs that meet the maximum level requirements outlined in Annex I cannot be mixed with foods that surpass these limits.
The new EU regulation is set to come into force on May 25, 2023. Its implementation represents a significant step towards reducing contaminants in food and ensuring a higher level of food safety for consumers across the European Union.
SOURCE: EFSA