EEB | From labels to policy: the EU Ecolabel and green labels driving change – 21 September – Online
---
---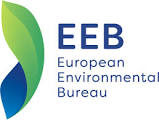 The EEB is a key player in the development of the EU Ecolabel and will update members on its state-of-play.
EEB experts will also look into how ecolabels are gaining importance in recent EU proposals, like Ecodesign and the Green Claims Directive, and how these new policies will impact the future of green labels.
This interactive session is also meant to gather members' insight from their work on sustainable consumption or their own green labels.
CONTINUE READING ON eeb.org