Turkey Takes Steps to Prevent Pest Transmission in Wooden Package Materials
---
---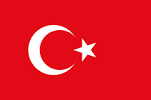 Turkey has notified the World Trade Organization (WTO) about a new regulation concerning the heat treatment and marking of wooden package materials. The regulation aims to prevent the transmission and spreading of pest organisms through wooden package materials.
The regulation covers principles regarding the heat treatment application and ISPM 15 marking and traceability marking on wooden packaging materials that will be used in export. It also includes details on permit certificates, licensed businesses, non-permitted businesses, suppliers, and users, as well as the inspection and responsibilities of businesses and inspection of wooden packaging materials. The regulation also introduces the use of security holograms on wooden packaging materials, as outlined in articles 3 and 4.
This regulation will ensure that wooden package materials used in export meet international standards and are free from harmful pests, thus protecting the agricultural sector and the environment. The new rules will also ensure that Turkey's wooden package materials are accepted in other countries and do not face any trade barriers.
Notification: G/SPS/N/TUR/131
Documents